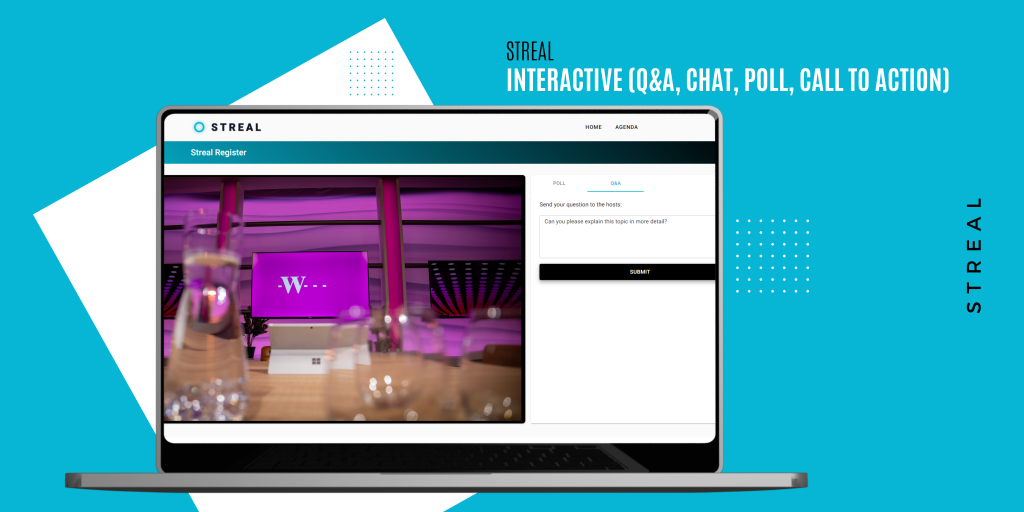 Interact with your audience via open chat or one on one via the integrated Q&A feature. Including follow up via email via the embedded moderator dashboard.
The Streal platform also offers the possibility to add poll questions and call to action button to the live event.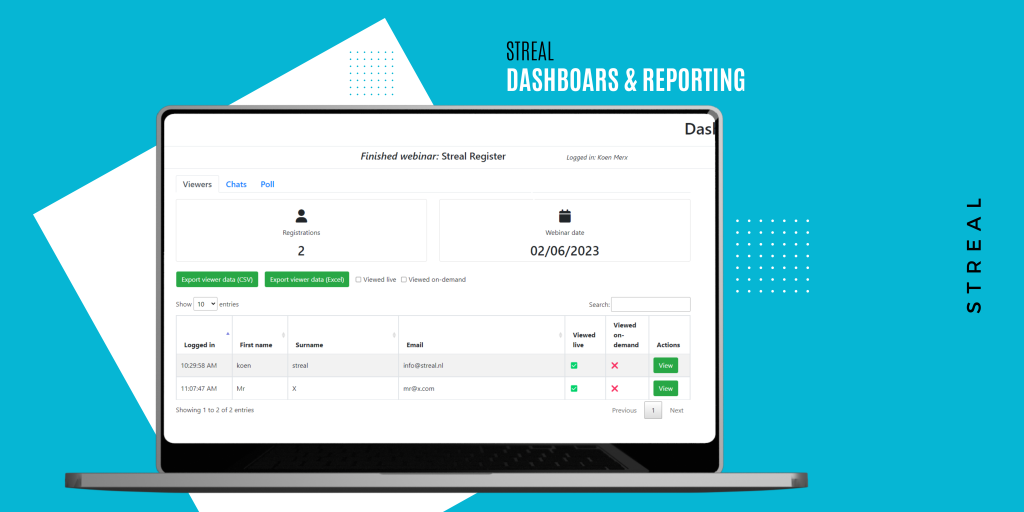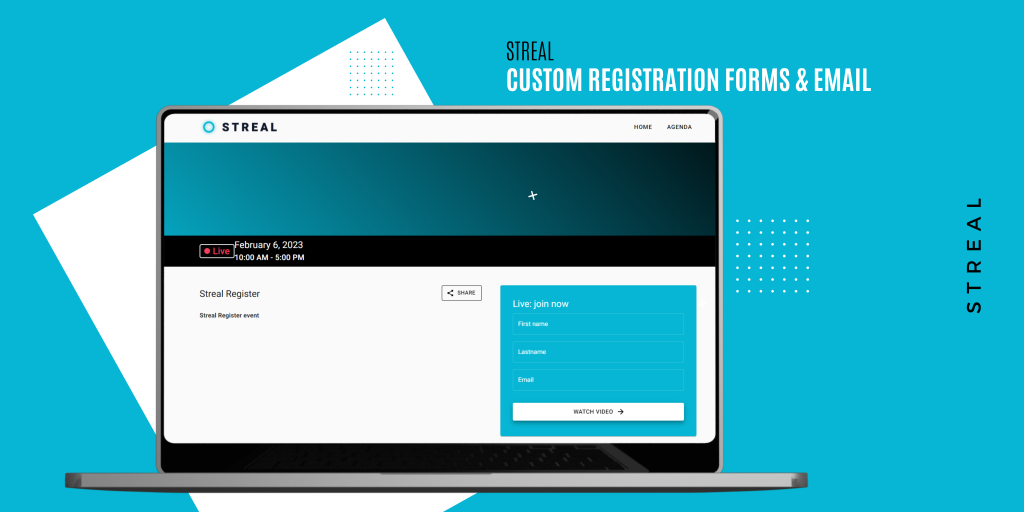 Create your own register forms. Use standard fields and add custom fields to your regiter forms and collect all relevant information from your event participants. Export all register data to excel and follow up with your audience.
Streal also includes an email client to send reminders and registration confirmation emails to all registered users.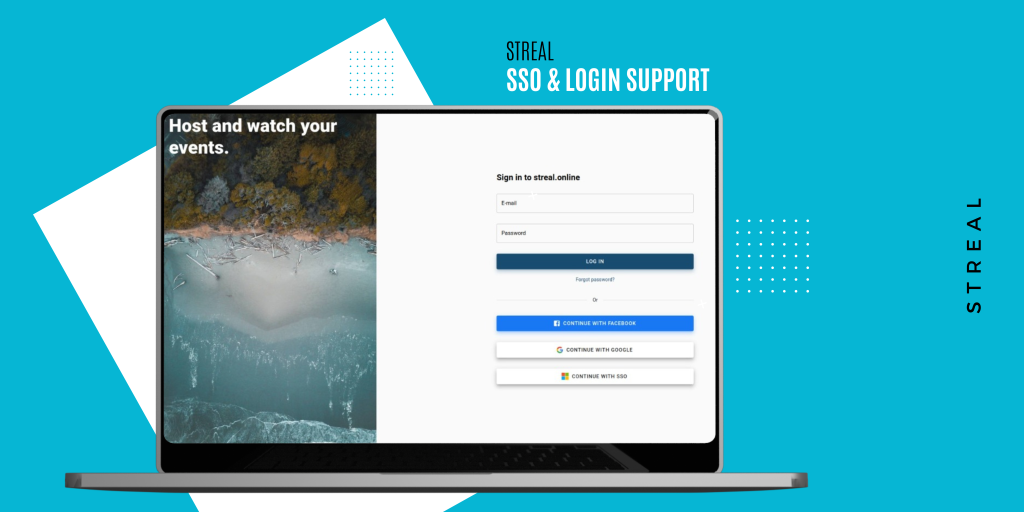 Choose your preferred login option. Via email, SSO integration, pre registration or open your content to everyone on the world wide web (public events)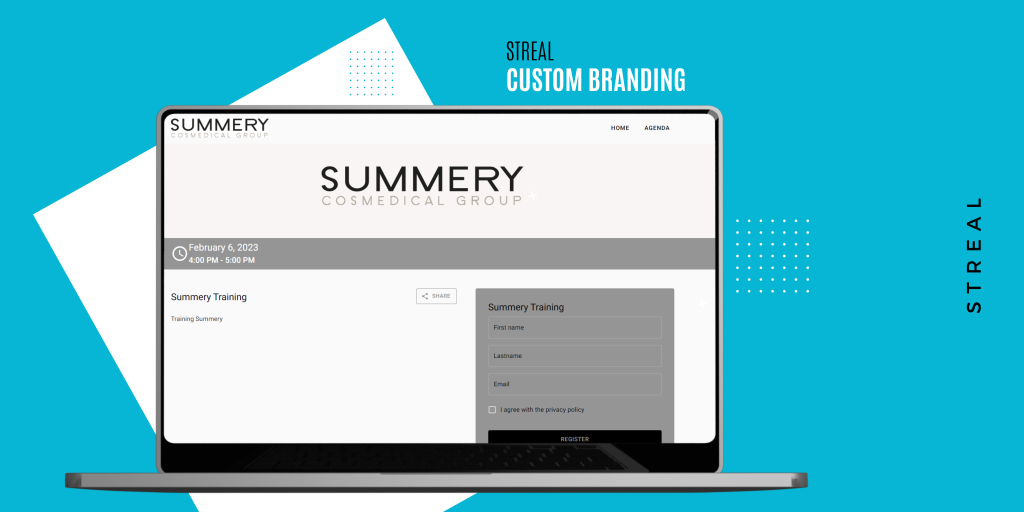 Customise your branding. Add your logo, custom text, coloring and other branding to your brand and eventpages.
Build your own OTT platform or sell tickets or subscriptions with the integrated Streal paywall. Supporting Pay Per View (PPV) and Pay per Subscription (SVOD)